Board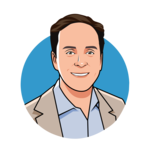 Mr. Rascoff is a serial founder with deep operational experience. He co-founded Zillow, Hotwire, a soon-to-be-announced stealth startup and dot.LA, and served as CEO of Zillow for nearly a decade. He scaled Zillow from a small private, venture-funded company to a publicly traded company with over 4,500 employees and over $3 billion in revenue, during the last twelve months ended June 30, 2020, and a household name. Zillow's market capitalization today was approximately $20 billion, as of September 11, 2020.
During Mr. Rascoff's tenure as Zillow's CEO, he led the acquisition and subsequent integration of 15 businesses including the acquisition and integration of Trulia, Zillow's then-largest direct competitor. He also led Zillow through its IPO, where he was instrumental in leveraging Zillow's IPO as a substantial consumer branding event.
During his tenure as CEO of Zillow, Mr. Rascoff created and maintained a corporate culture that was frequently recognized as exemplary, receiving awards from Fortune Best Places to Work, Glassdoor, The Seattle Times, and many other organizations. With a focus on diversity, equity and inclusion, Zillow created employee affinity networks and was twice named to Bloomberg's Gender Equality Index.
Prior to Zillow, Mr. Rascoff co-founded Hotwire, where he ran corporate development through the company's launch, the aftermath of 9/11, and ultimately the sale of the business to Expedia for $685 million.
Mr. Rascoff's experience as a high-profile and successful technology executive—as well as his role as an active angel investor who has backed more than 50 startups—has enabled him to build trusted and deep relationships with many technology startup executives.
Mr. Rascoff is currently on the board of directors of Palantir. He formerly served on the board of directors of several other public and private technology companies, including Zillow Group, TripAdvisor, Zulily and Julep. Before his consumer Internet career, Mr. Rascoff worked in the Investment Banking division at Goldman Sachs and in private equity at TPG Capital. He is also a member of the Young Presidents' Organization and has served as a Visiting Executive Professor at Harvard Business School. Mr. Rascoff graduated cum laude from Harvard University.
Alexander Klabin
Co-Chair
Mr. Klabin is an accomplished investor and entrepreneur. He is Executive Chairman of Sotheby's Financial Services, responsible for building and leading an expanded executive management team to help Sotheby's further modernize its underwriting process, improve its access to capital markets and develop innovative financing solutions. He co-founded Senator Investment Group in 2008 and navigated the firm through complicated equity and credit market environments during his 12-year tenure as Managing Partner and Co-Chief Investment Officer. Alongside his colleagues at Senator, Mr. Klabin both protected investor capital during the Great Financial Crisis and subsequently capitalized on the resurgence in financial markets and the economy in the years that followed.
Mr. Klabin built and scaled Senator to be a widely respected investment management firm that managed up to approximately $10 billion in assets. During his tenure, Senator managed capital on behalf of many of the largest pensions, endowments, sovereign wealth funds, and family offices globally.
Under Mr. Klabin's leadership, Senator became known for pursuing differentiated thematic and event-driven investments in public and private securities across both credit and equity.
At Senator, Mr. Klabin created a primary research initiative that incorporated proprietary data to augment traditional fundamental research with the goal of proactively identifying companies and industries at timely inflection points. Over the years, his proprietary research team has done deep and differentiated work on emerging themes and trends including the future of work, the care economy, re-commerce, industrial automation, robotic automation processing, sports data and technology, digital health, digital payments and financial technology, and cybersecurity, among numerous others.
Prior to co-founding Senator, Mr. Klabin worked at York Capital Management and Quadrangle Group. Mr. Klabin began his career in the M&A department at Goldman Sachs. He is a member of the board of directors of Enstructure, Faherty Brand and The Nantucket Project. Additionally, he serves as a Trustee of the New York Philharmonic, The Allen-Stevenson School and is a member of the Leadership Council of The Robin Hood Foundation. Mr. Klabin received a Bachelor of Arts degree in English Literature from Princeton University.
Robert Reid
Chief Executive Officer and Director
Mr. Reid has more than two decades of investment, acquisition and operating experience with a focus primarily on technology and technology-related businesses.
Mr. Reid was a Senior Managing Director at Blackstone, where he helped lead over 15 private equity investments representing over $40 billion in transaction value across a range of industries and geographies. In his 21 years at Blackstone, Mr. Reid sourced, evaluated and executed a range of transaction types including growth capital, buyouts and distressed opportunities. He was a member of Blackstone's Private Equity Investment Committee and was one of the senior partners helping lead the firm's private equity efforts in Europe from 2012 to 2016.
Mr. Reid has served on several public and private boards, including Scout24, one of the largest online classified business in Germany, SESAC, a large music performance rights organization and Nielsen, a leading consumer and media measurement business. Prior to joining Blackstone, Mr. Reid worked in the Investment Banking division at Morgan Stanley. He earned a degree in economics and graduated magna cum laude from Princeton University.
Michael Clifton
Chief Financial Officer
Mr. Clifton has been an investor and financial professional for over 18 years. He was most recently a senior investment professional at The Carlyle Group for approximately a decade as a member of its flagship U.S. Buyout team where he helped lead Carlyle's investing activities in the technology and business services sectors. During his tenure he worked on transactions involving companies in multiple sectors, including enterprise software, FinTech and IT services. He has served on four private boards and has been a board observer of a public company.
Over his career, Mr. Clifton has been involved in transactions with a total value in excess of $30 billion, including multiple leveraged buyouts, growth investments, carve-outs, and turnarounds. Mr. Clifton has substantial public market experience and has helped lead the public exits of three portfolio companies, representing the sale of over $5 billion in equity. He has helped lead every aspect of a public exit, from IPO preparation to marketed secondaries and block trades. He also has extensive public and private debt financing experience. Prior to joining Carlyle, Mr. Clifton worked at two mid-market private equity firms, as well as in the M&A group of Bank of America Securities. He earned a Bachelor of Arts, cum laude, in classics from Davidson College and an MBA with High Distinction from the Harvard Business School where he was a Baker Scholar.
Mr. Fox is the founder of Stripes, LLC, a growth equity firm that primarily invests in internet, SaaS and branded consumer product companies, which he founded in 2008. Mr. Fox is actively involved with current Stripes' portfolio companies, including Erewhon, Monday.com, Pleo, Reformation, On Running, Snooze, Blue Apron, Udemy, GoFundMe, Stella & Chewy's, Levain Bakery, and Kareo. He was also involved with former Stripes' portfolio companies Flatiron Health (acquired by Roche), eMarketer (acquired by Axel Springer SE), Ketra (acquired by Lutron), Seamless/Grubhub (completed initial public offering), Sandata, and TurtleBeach. Previously, Mr. Fox was the Chairman of SmartWool (acquired by VF Corp.), served on the board of NetQuote (acquired by Bankrate) and SilverSky (acquired by BAE Systems).
Prior to forming Stripes, Mr. Fox was a Co-Founder and Managing Director with Internet Capital Group, a venture capital firm. Prior to forming Internet Capital Group, Mr. Fox was the director of West Coast operations for Safeguard Scientifics, Inc. and TL Ventures. Mr. Fox is also a co-founder of A10 Capital, a commercial mortgage lender. Mr. Fox graduated from Pennsylvania State University, with a BS in economics.
Damien Hooper-Campbell
Director
Mr. Hooper-Campbell is the first Chief Diversity Officer at Zoom and has served in this capacity since June 2020. Mr. Hooper-Campbell leads the design and implementation of Zoom's global diversity and inclusion strategy with a focus on its current and future employees and customers, its products and its communities. He is also responsible for establishing Zoom's University Recruiting program and initiatives.
Prior to joining Zoom, Mr. Hooper-Campbell was a Vice President at eBay where he served as the company's first Chief Diversity Officer for four years. While at eBay, he led the design and implementation of eBay's global strategy for embedding diversity and inclusion across its workforce, workplace, and marketplace. He also led eBay's University Recruiting & Programs team and was a member of the eBay Foundation's Board of Directors. Before eBay, Mr. Hooper-Campbell served as Uber's first Global Head of Diversity & Inclusion and as a Diversity Strategist at Google. Prior to Google, Mr. Hooper-Campbell was a Vice President in Goldman Sachs' Pine Street Leadership Development Group.
Mr. Hooper-Campbell has served on the Board of New Jersey Needs You and as a mentor in Morehouse College's Executive Mentorship Program. He was selected for the California Diversity Council's 2017 Leadership Excellence Award, the Network Journal's 2017 40 Under Forty Achievers Award and EBONY Magazine's 2016 Power 100 List, and has been featured in the Wall Street Journal, New York Times, Fortune, Forbes, Fast Company, TechCrunch and The Globe and Mail. Mr. Hooper-Campbell graduated with a BA in Economics from Morehouse College and an MBA from Harvard Business School, where he was both a Bert King and Morgan Stanley Fellow.
Ms. Curnutte will be a director upon the effectiveness of the registration statement of which this prospectus forms a part. Ms. Curnutte is a founding partner at Kingston Marketing Group, a start-up focused, global marketing and communications firm founded in September 2019. At KMG, she runs communications strategy for notable companies from Series A to exit, and beyond.
Before KMG, Ms. Curnutte was senior vice president of communications and public affairs at Zillow. She spent 11 years at Zillow, initially joining to create Zillow's "data PR" program, which used data to create a communications program that helped attract Zillow's first 20 million unique users. She oversaw communications through pivotal moments like the company's IPO, multiple M&A transactions and various crises.
She started her career as a journalist, and graduated from the University of Illinois Urbana-Champaign with a B.S. in Journalism. We believe Ms. Curnutte is qualified to serve on our board of directors due to her experience in scaling companies and communications.
Mr. Lanzone is the Chief Executive Officer of Tinder and has served in this capacity since July 2020. Prior to that, Mr. Lanzone served as an Executive-in-Residence at Benchmark Capital. From May 2016 to December 2019, Mr. Lanzone served as Chief Digital Officer of CBS Corporation, a leading mass media company. In addition, from January 2014 to December 2019, Mr. Lanzone was Chief Executive Officer of CBS Interactive, a top consumer Internet property and a division of CBS Corporation. Previously, Mr. Lanzone served as President of CBS Interactive from March 2011 to December 2013. At CBS Interactive, Mr. Lanzone oversaw the creation, launch and growth of streaming subscription services like CBS All Access and free, ad-supported services including CBSN, CBS Sports HQ and ET Live. From January 2009 to February 2011, Mr. Lanzone was Founder and Chief Executive Officer of Clickr Media, Inc., an Internet video search engine and navigation guide, which was acquired by CBS Corporation in 2011.
Mr. Lanzone has also served as Chief Executive Officer of Ask.com (formerly Ask Jeeves), which he joined in 2001 after its acquisition of eTour.com, where he was Co-Founder and President. Mr. Lanzone is currently a board member of GoPro, Inc. and Newport Festivals Foundation. Mr. Lanzone graduated with a bachelor's degree in political science from the University of California, Los Angeles in 1993. He also holds a dual JD/MBA degree from Emory University School of Law and Emory University Business School.
Ms. Renfrew is the founder and Chief Executive Officer of Beautycounter, a leading clean beauty and skincare company which she founded in 2011. The multi-channel, direct to consumer brand has been recognized as a pioneer of the clean beauty movement advocating for stricter regulations for the entire beauty industry. Beautycounter has received numerous awards including being named to CNBC 2020 Disruptor 50 list, Fast Company's Most Innovative Companies, Allure Best of Beauty, Glamour Beauty Awards, Refinery29 Innovators List, NewBeauty Awards, WWD's 2019 Best-Performing Beauty Company (small cap), and the CEW's 2019 Indie Brand of the Year.
Before launching Beautycounter, Ms. Renfrew sold her bridal registry company, The Wedding List, to Martha Stewart Living Omnimedia in 2001. She then led new-concept, brand, marketing, merchandising and operational consulting engagements with Bergdorf Goodman, Goldie Hawn and Kate Hudson, Intermix, Sugar Paper, and Lela Rose, among other high-profile corporate and entertainment clients.
Ms. Renfrew has spoken at Vanity Fair's Founders Fair and Fortune's Most Powerful Women and NextGen Summit, as well as top business schools, including Wharton (University of Pennsylvania), Tuck (Dartmouth), Stanford and Columbia. Ms. Renfrew currently serves on the board of directors for The Nantucket Project and previously served on the boards of organizations including GOOD+ Foundation, Healthy Child Healthy World and her alma mater, Miss Porter's School, where she was the commencement speaker in 2014.
Mr. Singh is currently the Chief Executive Officer of Accolade, a personalized advocacy company for employers, health plans, and health systems, which he joined in November 2015. Prior to that, Mr. Singh co-founded Concur Technologies, Inc., a business travel and expense management company, in 1993, and was most recently its president and chief operating officer until it was acquired by SAP AG in 2014. At Concur, he was responsible for all operational functions of the business ranging from sales and marketing to customer services to R&D and human resources. Prior to Concur, Mr. Singh held positions at Ford Motor Company and General Motors Corporation.
Mr. Singh serves on the board of Avalara, a top provider of cloud-based tax compliance automation for businesses, Amperity, the world's only Intelligent Customer Data Platform, and Seattle Children's Hospital Foundation, a not-for-profit corporation that raises funds to help every child live the healthiest and most fulfilling life possible. Mr. Singh holds a BS from Western Michigan University.